University of Manchester – Pricing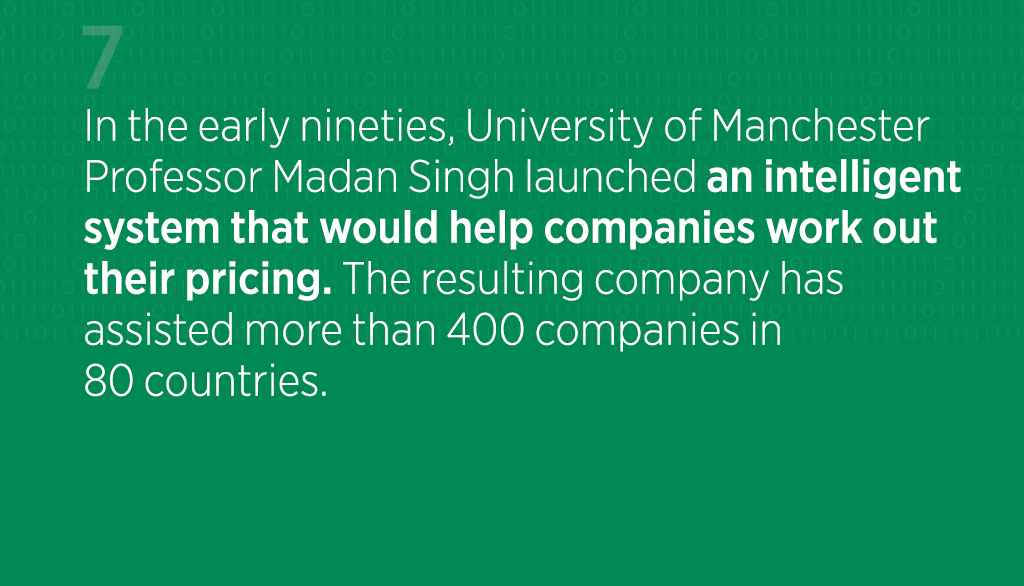 What is the right price for a product?
For many years, pricing wasn't exactly a scientific process. Businesses would weigh up the cost of parts and labour, the demand, and what the competition was doing.
Prices changed every day, and there wasn't really a very good way to reliably compute the best amount to charge, even when systems started being introduced in the mid-1980s.
This was particularly true in sectors such as retail and petroleum, where prices could vary across a number of different sites.
In 1993, Knowledge Support Systems Ltd began offering an approach which combined academic research into pricing with a computerised system which could analyse and react to the latest data.
Working with businesses in the retail and petroleum sector, KSS and its spin-off companies provided jobs for over 150 people, assisted more than 400 retailers in 80 countries, and produced turnover of £19.2m in 2012.
The origins of KSS came when Professor Madan Singh started working on pricing while he was a visiting scholar in France. His study continued for roughly ten years, by which time he had set up at the University of Manchester.
Dr Xiao-Jun Zeng was a PhD student at Manchester at the time, and became involved in the creation of Intelligent Pricing Decision Support Systems that could make reasoned decisions and track prices in the wider market.
"You need to combine knowledge and data", says Zeng, who is now a senior lecturer. "Once you have an accurate demand model, you try to maximise your profit based on demand. But at the same time you don't want to lose your market share, or affect your image.
"It's quite a complicated optimisation process, so you need a certain kind of algorithm. Our work was to create an accurate demand model from the data, and then to optimise it. Of course, you're not just optimising for short-term goals, but strategy goals as well."
Under Professor Singh's leadership, the team of Dr Jean-Christophe Bennavail, Dr Zeng, and later Nathalie Cassaigne researched the necessary frameworks and algorithms to handle the task. But it also required a shift in culture for the industries in question.
"When we started, people didn't really collect all of the data required", says Dr Zeng. "They collected their own price data, but not competitor data as that was costly and they felt you only needed to survey next door or the next street. Clients started to realise they needed to do much more. Nowadays, you've got data providers who just collect the data and sell it to companies."
The products drew from two key areas of research. The first looked into frameworks that helped businesses make systematic decisions about prices, while the other used historical price-sale data to get an idea of the best demand models.
"You need to think about competitor price, and the cross-effect on other products. For example, if you do a promotion on Coca Cola, your Pepsi sales may be affected. I might say that if I have more customers, my price increases. But if do that, you will lose your market share. Thus you have to think about wider impact that isn't isolated to a single product, combine your short term and long term business goals, and you need to react quickly when costs change. It's too complicated for a human being to do that in an optimised way, but if you have a computing tool things get a lot easier."
Professor Singh of KSS continued as chief executive until 2001, when he  announced he was stepping down to make way for a replacement with more management experience. He sadly passed away in May 2002.
Professor Singh's research remains a strong basis for KSS. In 2007, the company de-merged into KSS Retail and KSS Fuels. While the former brought science-based pricing to more than 30 companies from Kroger to Tesco and 7-Eleven, the other served more than 400 petroleum companies in a market where prices can change in a matter of hours. It did so using intelligent pricing systems known as PriceStrat and PriceNet respectively.
Controlled experiments with oil companies indicated that each fuel retail site could achieve profit improvements of between £4,000 and £10,000 per year, while convenience stores could boost profits by more than £50,000 a year on average.
Jeffrey Miller, the president of Miller Oil, has said that "KSS Fuels and PriceNet helped us revise our pricing process to be more accurate and timely in response to competition. PriceNet alerts us to stores needing attention so the pricing team can spend time where they add most value to the business, making price decisions".
In 2012, a 40% in KSS Fuel was sold for £7.2m, valuing the company as a whole at £18m. KSS Retail was sold to Dunnhumby Limited for £12.9m in 2010.
The research cooperation between the University and KSS Fuel and KSS Retail continues today. The most recent completed research includes the PhD project "Dynamic demand modelling and pricing decision support systems for petroleum" in 2014, jointly funded by EPSRC Case PhD studentship and KSS Fuel. One of the outcomes of this project is a "competitor prediction tool". KSS Fuel is currently in the process of applying for a US patent.
Further research efforts by Dr Zeng's team at the university include extending their research into demand modelling and pricing optimisation techniques relating to online retail pricing and real-time energy pricing.
The proportion of retail that takes place online gets bigger and bigger all the time, but there isn't really an optimisation tool to handle it.
"People's behaviour is different. They buy one or two items online, and there might be 100 to 200 different competitors. The effect might be different to a traditional grocery store, as it's difficult to collect competitor prices because you don't know who or where they are.
"You need to have dynamic optimised pricing so you can respond quickly and automatically when things aren't going your way. It's quite a challenge, but it's a topic I feel is very important and interesting."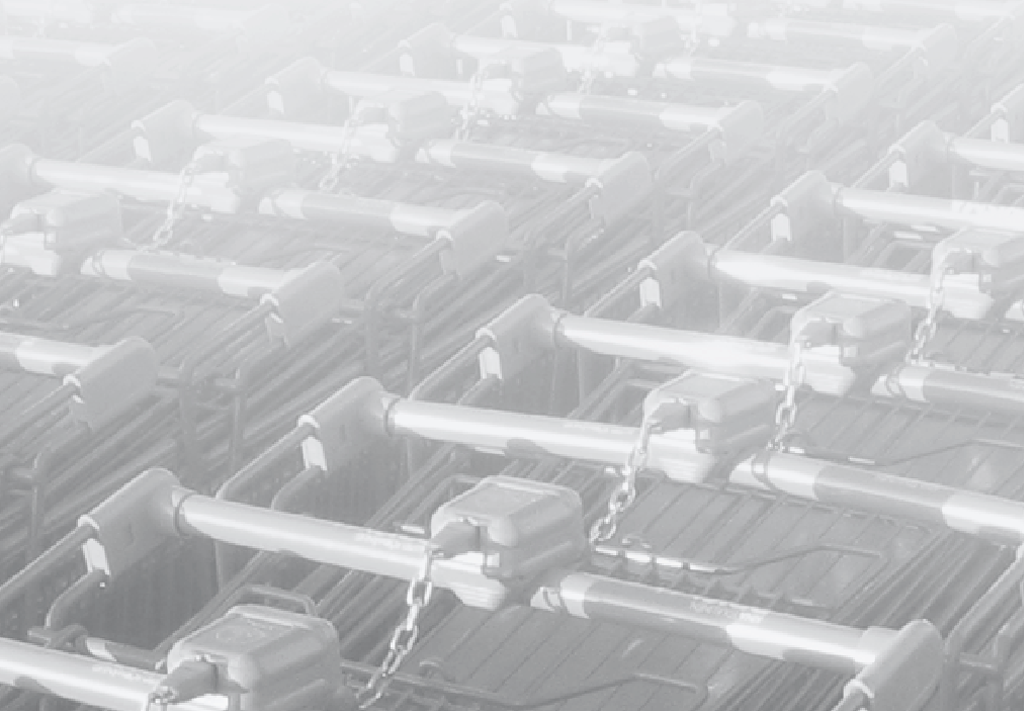 http://cs-academic-impact.uk/company-pricing/
Case Study
What is the right price for a product? For many years, pricing wasn't exactly a scientific process. Businesses would weigh up the cost of parts and labour, the demand, and what the competition was doing. Prices changed every day, and there wasn't really a very good way to reliably compute the...
Naomi
Atkinson
naomi@naomiatkinsondesign.com
Administrator
Impact